Dear Parent/Carer
From tonight, along with their reading book, your child should also be bringing home their Reading Record.
We would love if you could hear your child read a minimum of three times per week. There is space inside the Reading Record for you to leave comments or feedback for your child's teacher.
There are also some handy questions at the front of this record book to ask your child before, during and after reading to assess their understanding.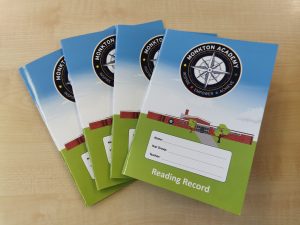 Thank you for your help and support as always.